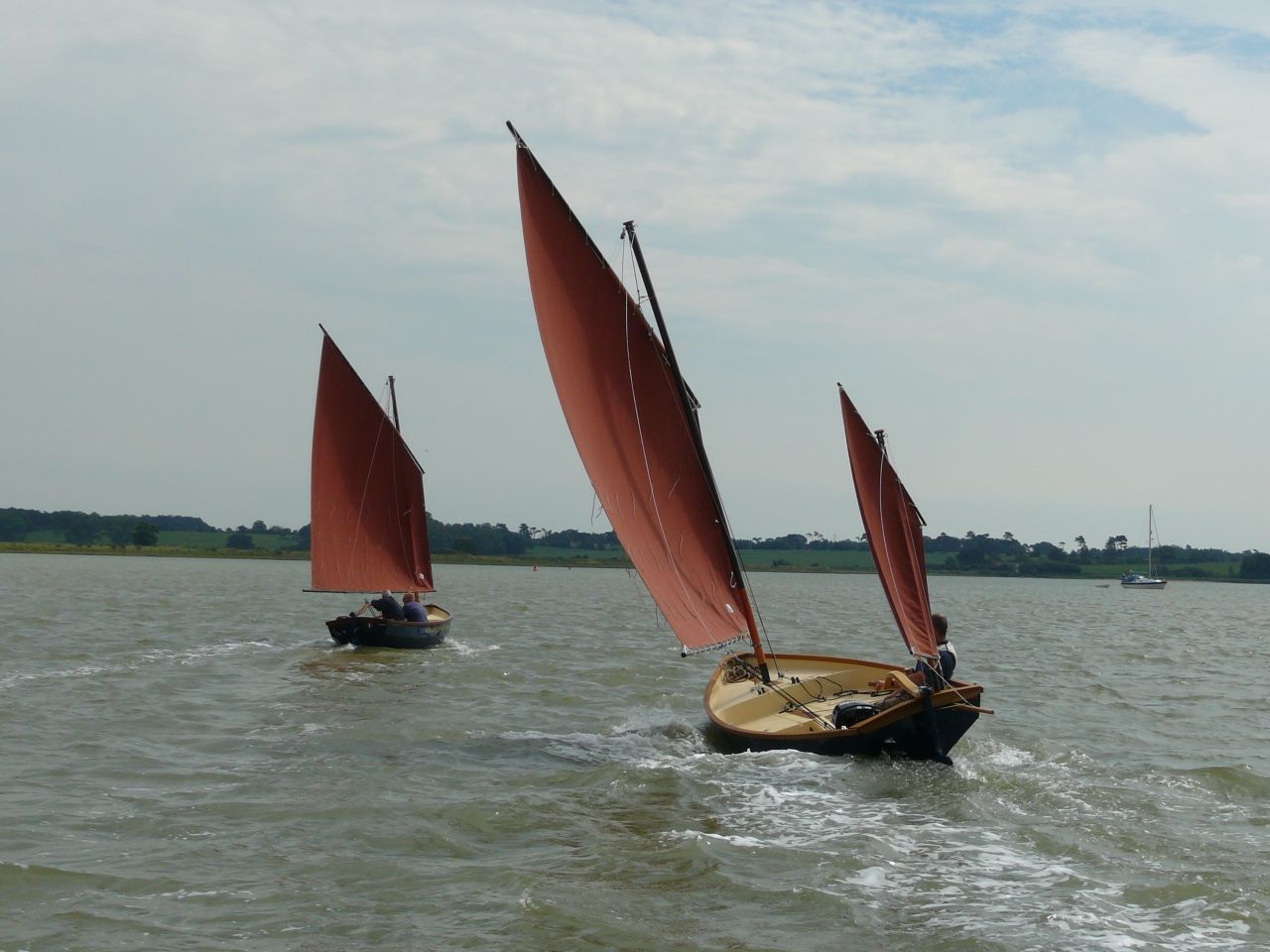 "By reducing the weight above and bringing the centre of effort low she doesn't require ballast to remain stable. She is easily rigged/launched/recovered and sailed by one person with the space to carry six with there gear. She is RCD rated for Category C."
"The Roach Dinghy we have been building since 2006. The mould was taken off a traditional wooden clinker dinghy built in the 1920's and still shows the nail marks and the character of the original. She is ideal for pottering around estuaries/creeks/lakes playing Swallows and Amazons! She makes a good tender and is also perfect for teaching/learning to sail in."
Welcome to Anglia Yacht Brokerage
Hello and welcome to Anglia Yacht Brokerage. Since 1990 we have been specialising in the marketing and refurbishment of traditional styled trailerable sailing boats including day-sailors and weekenders. Covering - spares, accessories, trailers, engines, marine insurance, storage and transport. We always have a good selection of used Cornish Crabbers/Shrimpers, Drascombes, and similar in stock for purchase.
In 2005 we started to develop our own take on a traditionally styled, easily managed Day/Fishing/Picnicking/Raiding/Camping/Beach Boat. This became our Deben Lugger. The Deben Lugger is 18' and uses light weight carbon fibre un-stayed masts that make her very easy and quick to rig.